Greetings from the CEO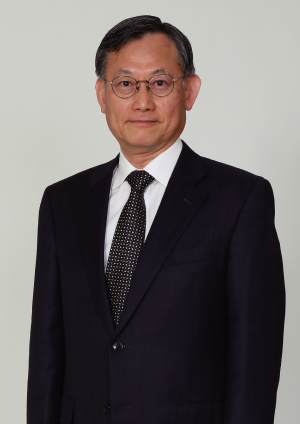 RIKEN Innovation Co., Ltd. began operations in December 2019 to promote RIKEN's industrial collaboration activities. Our coordinators are well versed in the latest RIKEN research and are committed to actively incorporating industry trends and market information. They serve as a contact point to quickly transform RIKEN's research results into value for society. IP/licensing, commercialization support, and corporate collaboration functions will be linked in a flexible and cross-disciplinary manner to create value for society through discovery, acquisition of rights, licensing, and start-up support.
RIKEN, as a comprehensive institute of natural science, promotes pioneering research in a wide range of fields, and is also active in cross-disciplinary collaborative research activities. In the current era of major social change, known as the 4th Industrial Revolution or Society 5.0, these cutting-edge, cross-disciplinary research activities have great potential to drive new innovations. RIKEN Innovation will do its utmost to contribute to the realization of innovation by unlocking the potential of RIKEN.
Your support will be greatly appreciated.
Corporate Philosophy
We serve to support and accelerate the commercial implementation of research results to realize an affluent society beyond the horizon.
Code of Conduct
High sense of mission and ethics
Prioritize benefit to society
Rigorous study to create social value
Facing reality and providing leadership to promote change
Information sharing and overall optimization
Our operations
We promptly transfer RIKEN's basic research results into value for society.
Strategic discovery, acquisition of rights, and licensing of RIKEN's research results
Supporting startups that create new social value from RIKEN seeds
Supporting creation of new industrial sectors by collaboration with companies sharing RIKEN's vision
Privacy Policy
Personal information obtained by our company will be strictly managed in accordance with our Personal Information Protection Policy and will never be disclosed, transferred, or loaned to any third party without justifiable reason.
Social Media Policy
RIKEN Innovation has established a Social Media Policy that outlines the attitudes, actions, and basic principles to be observed when using social media.