Greetings from the CEO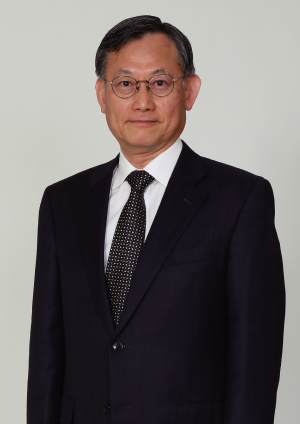 RIKEN Innovation was established in September 2019 as a private-sector company fully owned by RIKEN.
Previously RIKEN performed duties related to industry-academia collaboration to support the following areas: technology licensing, start-up companies, collaborative projects, and co-creation with industry. With the establishment of RIKEN Innovation, our company is now providing support in these four areas while actively watching the market and industrial trends. By performing this work, our company will serve as the primary point of contact between RIKEN and industry. Not only will we be enhancing these activities, we expect to strengthen the societal benefit of RIKEN's research achievements by synergistically working on these four areas as a closely-knit company.
RIKEN conducts advanced research in a wide range of disciplines including physics, engineering, chemistry, mathematical and information science, computational science, bioscience, and medical science. RIKEN researchers also engage in collaborative research projects by teaming up with colleagues in other disciplines. With the advent of the fourth industrial revolution and Society 5.0, our society is expected to change radically. In this environment, cross-disciplinary research activities will increase, which will lead to further innovation in many areas. At RIKEN Innovation we will do our utmost in this new era to support RIKEN to help it attain its full potential.
As we engage in this valuable work, we ask for your kind support.
Our vision
We will work to maximize research achievements and to promptly return to society the fruits of research for the realization of a bright society beyond the horizon.
Our operations
We will promote innovation by performing the following duties on behalf of RIKEN to support industry-academia collaboration.
Strategies to promptly utilize RIKEN's research achievements for the benefit of society
Promoting interorganizational collaborations with industrial partners
Seeking new sources of funding to strengthen RIKEN's financial standing and thereby enhance RIKEN's research environment
Our code of conduct
To realize our vision, we will abide by the following code of conduct.
Act in a socially responsible manner, with a sense of mission and a high standard of ethics
Work for the benefit of society at large
Create value for the benefit of society
Face facts as they are, and provide leadership to promote change
Share information and strive for overall optimization of operations